Board of Directors
Ihno Baumfalk

Chairman of the Board

Read more

Momina Aijazuddin

Global Head of Microfinance and Financial Inclusion - IFC

Read more

Ruurd Brouwer

Chief Executive Officer – Managing Director TCX

Read more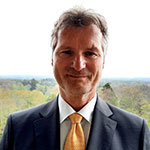 Ihno Baumfalk
Chairman of the Board
Ihno Baumfalk, chair of the Board of Directors since 2019, combines 25 years of international commercial and financial experience with a particular focus on development finance and structured finance.
Ihno dedicated much of his professional life to asset and corporate finance. He served as Head of Financial Engineering Teams for the German branches of Chase Manhattan Bank and Crédit Agricole CIB before joining the structured finance division of Germany's promotional bank KfW in 2008. He subsequently relocated to the South Africa office of KfW's development finance division with responsibility for the energy and climate portfolio. Since 2016 Ihno specializes in financial sector development within KfW's Africa divisions where he represents KfW's shareholder interests in various impact investment funds, focusing on SME and micro-finance. Ihno is also a member of the board of directors of reponsAbility Participations AG, a Swiss-based equity fund specialized in investing in SMEs and in financial sector institutions in developing countries across the globe.
Having studied European Business Administration in France and Germany, Ihno graduated from the European School of Business and holds the Diplôme d'Etudes Supérieures Européennes de Management from Ecole Supérieure de Commerce in Reims/France.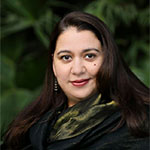 Momina Aijazuddin
Global Head of Microfinance and Financial Inclusion - IFC
Momina Aijazuddin is IFC's Global Head of Microfinance/ Financial Inclusion and works also as Principal Investment Officer in IFC's Financial Institution Group (FIG).
She covers IFC's microfinance investment and advisory activities globally, which exceeds cumulative investments of US$6 billion worldwide with over 300 MFIs, in addition to advisory services worth $63.7 million in 68 projects across 30 countries. This includes oversight of the work in Responsible Forum (which IFC manages for the GPFI/ G20), institutional transformation and capacity building – to better enable financial sector providers to provide diverse and reliable products and services to suit their clients' needs. She is leading IFC's efforts to scale up private sector commitments with strategic partners in the digital finance, microfinance and fintech space committed to achieving the World Bank Group's Universal Financial Access by 2020. She was also a core member of the drafting team for the G20 Digital Financial Inclusion Principles. She also manages the IFC Boulder strategic partnership and hosts the training for Boulder- IFC Strategic Leadership in Microfinance which has trained almost 200 leaders in the financial inclusion space.
Momina brings over two decades of investment transaction experience in financial services, microfinance and manufacturing sectors in over 60 countries across Africa, Asia, Eastern Europe, MENA and LAC regions. Her technical expertise transforming institutions to become regulated banks, strategic and digital transformation and engaging with policymakers and industry players. She has spent the last four years heavily engaged with IFC's financial inclusion efforts in China; including with leading banks and MFIs in digital transformation and fintech players. She was recognized as Global 100 top 100 women in FINTECH by Lattice80, a fintech hub.
Momina currently serves on the Supervisory Board of the Microfinance Initiative for Asia (MIFA), a US$175 million debt fund, launched by IFC and KFW and managed by Blue Orchard. Her experience prior to joining IFC includes work in the banking sector. Momina holds a Master's degree in Economics with Distinction from the London School of Economics. She is based in Washington DC with her husband and two children.
Ruurd Brouwer
Chief Executive Officer – Managing Director TCX
Ruurd Brouwer joined the Board of MEF in 2021. He was appointed CEO of TCX in January 2015. Prior to joining TCX he held several senior management positions within FMO, amongst which Global Head Financial Institutions and Director Credit, chairing FMO's Credit Committee. He started at FMO as Investment Officer Africa focused on Financial Institutions, Capital Markets, and Infrastructure.
During his career, Ruurd served on the Board of Directors of financial institutions and investment funds in the US, UK, Nigeria, Cote d'Ivoire, Senegal, Mauretania, The Netherlands and lastly as chair of the Supervisory Board of REGMIFA. He joined the investment committees of several Africa focused funds, amongst which Emerging Africa Infrastructure Fund and Capital Alliance Private Equity, Nigeria. He currently chairs the IC of BIX Fund.
Ruurd started his career in 1993 at the United Nations Protection Force followed by the Dutch Ministry of Foreign Affairs in the private sector department.
Parallel to his professional career, Ruurd was lecturer International Finance at The Hague University of Applied Sciences and Guest Lecturer at the Erasmus University in Rotterdam/Institute of Social Studies. He thoroughly enjoys teaching on Banking, Emerging Markets and Financial Instability. He publishes frequently on same topics.
Swapnil Neeraj

Principal Investment Officer & Microfinance Lead for Asia - IFC

Read more

Jan Martin Witte

Director, Global Equity and Funds – KfW

Read more

Alan Ridgway

Independent Director

Read more
Alan Ridgway
Independent Director
Alan Ridgway is a partner at The Directors' Office in Luxembourg, where he provides independent directorship, consulting, and liquidation services to clients, mainly in the investment fund industry. With more than 30 years' experience in financial services, Alan is an independent director to a variety of companies representing approximately EUR 10 Bn in assets under management. Alan specializes in the legal, risk and compliance aspects of fund management including prevention of money laundering.
Prior to joining The Directors' Office, Alan spent 11 years working for the IKANO Group (the IKANO Group is owned by the Kamprad Family, Ingvar Kamprad was the founder of the IKEA Group) where he was CFO, a conducting officer and executive director of the Investment Fund Management Division. At the time IKANO Funds held approximately EUR 5 Bn in funds under management, in a complex multi-manager structure employing some 28 assets managers from across the world. IKANO was one of the first companies to receive a fund management license under UCTS III.
Before joining IKANO in 1999, Alan spent 5 years working in Svenska Handelsbanken (one of Sweden's largest banks), working mainly in corporate lending and debt restructuring. He trained as a Chartered Accountant at Deloitte where he has worked in Ireland, Luxembourg and Russia over a period of 7 years. Alan is a Fellow of Chartered Accountants Ireland and holds a bachelor's degree from the University of Limerick in Business Studies (Finance) and from University College Dublin in Banking and Financial Services. He is a Licentiate of the Irish Institute of Bankers and a member of the Luxembourg Institute of Directors.
Jan Martin Witte
Director, Global Equity and Funds – KfW
Jan Martin Witte is Director of the Global Equity and Funds department of KfW Development Bank. As such, he oversees the Bank´s impact investment portfolio globally, with equity investments across ~80 funds and ~25 financial institutions, and a total investment volume exceeding EUR 4 billion in climate finance, SME funding, capital market development and agriculture/ biodiversity protection. Prior to his current appointment, Jan served in different roles at KfW Development Bank, including as Director of the Central Africa and Regional Funds department; as Director of the Pretoria Office in South Africa; as Head of Division for Infrastructure in Southern Africa); as well as Senior Project Manager for Energy in East Africa (based in Kampala, Uganda).
Before joining KfW in 2009, Jan Martin was co-founder and Associate Director of the Global Public Policy Institute (GPPi) in Berlin, Germany. Jan Martin has published widely on issues of energy policy, international development, UN reform, global governance, and transatlantic relations.
Jan Martin holds a PhD and MA in international relations and international economics from the Nitze School of Advanced International Studies of Johns Hopkins University.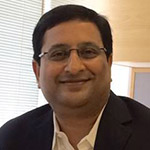 Swapnil Neeraj
Principal Investment Officer & Microfinance Lead for Asia
Swapnil Kant Neeraj has more than 25 years of experience as a development banker with investments in private equity and debt across Asia. He is presently based in Singapore as a Principal Investment Officer & Microfinance Lead for Asia with the International Finance Corporation (IFC, the private sector arm of the World Bank Group). Mr. Neeraj has led several landmark transactions with financial inclusion at the core and brings decades of experience in microfinance as well as microenterprise and SME finance. Relatedly, he has also led several Technical Assistance Projects on sectoral issues or for client institutions.
Mr. Neeraj is a British Council Scholar and holds an MBA (Finance; Indira Gandhi National University, India), a B.Sc. (Honours, in Physics & Chemistry; Patna University, India), and post-graduate diplomas from the Indian Institute of Management, Lucknow, India; University of Wales, United Kingdom; and Darden Business School, University of Virginia, USA. He is a Chartered Associate of the Indian Institute of Bankers (CAIIB).
Investment Committee
Michael Neumayr

Chair of the Investment Committee

Read more

Suzannah Carr

Development Banker

Read more

Madhu Dutta-Sen

Development Banker

Read more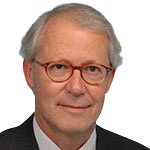 Michael Neumayr
Chair of the Investment Committee
Michael Neumayr started his career in international commercial banking with major Austrian banks in 1982. From 2002 until 2008 he was Executive Director and Member of the Board of Directors at the European Bank for Reconstruction and Development (EBRD) in London, representing Austria and five other shareholder countries. Since 2008, he is an independent business advisor and member of supervisory boards and investment committees of several financial institutions (including the Microfinance sector).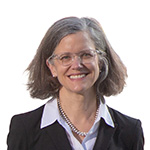 Suzannah Carr
Development Banker
Development banker with over 25 years of experience working with financial institutions and emerging markets. Broad-based expertise spanning investment structuring and portfolio management, credit policy, development impact measurement, corporate governance and information technology. Served in numerous senior-level operational and corporate roles over a 24 year tenure at International Finance Corporation, the private investment arm of the World Bank Group.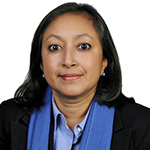 Madhu Dutta-Sen
Development Banker
Madhu Dutta-Sen spent 27 years at the International Finance Corporation (IFC), working in multiple regions, investing in and managing IFC's investment portfolio in emerging-market finance companies, both banks and non-bank financial institutions (NBFIs). In her last position, she was based in Istanbul, Turkey, as Senior Manager, Portfolio (Financial Institutions), covering Turkey, the Caucasus, Central Asia, and Central, Southern, and Eastern Europe.
Following her retirement from IFC in 2016, her independent work has covered a variety of assignments: She was a member of the Board of Directors of an Indian NBFI from 2017 to 2019; and a financial structuring consultant with the International Fund for Agricultural Development (IFAD) in Rome, Italy, in 2018. Presently, Ms. Dutta-Sen is a member of the Investment Committee of the European Fund for South-East Europe (EFSE) and also serves as Chief Credit Officer (Consultant) at IFC for financial institutions in the LAC region (Latin America and Caribbean).
Christine Lier-Tomowski

Development Banker

Read more
Christine Lier-Tomowski
Development Banker
Christine is a professional with more than 30 years of experience in the international commercial and development finance industry. Having worked in the private and public finance sector across Africa, Asia, Europe, Japan, South America and the United States of America in various management positions she joined KfW, the German Development Bank, in 2001. Christine served in different senior positions in Structured Finance, Export- and International Project Finance, Treasury, Private Equity and Debt Funds, Financial System Development of Central Africa and Regional Funds as well as in the Global Equity Funds and Financial Institutions Department.
She represented KfW's shareholder interests in various impact investment funds and engaged in bilateral financial inclusion programs, focusing on SME and micro-finance. Christine acted as member and chair of boards of directors, supervisory boards, investment committees and technical assistance investment committees of Luxembourg and Mauritius-based public-private structured funds.
As a Certified Management Accountant Christine worked in different roles, such as Resident Financial Manager for an international group in Vietnam, as CFO of an international structured finance investment joint venture in Indonesia, as consultant in financial services and commercial mediation in Japan, in restructuring of International Project Finance and as Principal Project Manager at KfW headquarters in Germany. Following her retirement from KfW in 2021 her work as independent consultant includes assignments as Commercial Mediator.