Board of Directors
Ihno Baumfalk

Chair of the Board – KfW

Read more

Momina Aijazuddin

Global Head of Microfinance and Financial Inclusion - IFC

Read more

Andrea Hagmann

Independent Director

Read more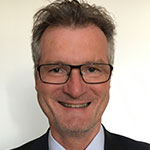 Ihno Baumfalk
Chair of the Board – KfW
Ihno Baumfalk, chair of the Board of Directors since 2019, combines 25 years of international commercial and financial experience with a particular focus on development finance and structured finance.
Ihno dedicated much of his professional life to asset and corporate finance. He served as Head of Financial Engineering Teams for the German branches of Chase Manhattan Bank and Crédit Agricole CIB before joining the structured finance division of Germany's promotional bank KfW in 2008. He subsequently relocated to the South Africa office of KfW's development finance division with responsibility for the energy and climate portfolio. Since 2016 Ihno specializes in financial sector development within KfW's Africa divisions where he represents KfW's shareholder interests in various impact investment funds, focusing on SME and micro-finance. Ihno is also a member of the board of directors of reponsAbility Participations AG, a Swiss-based equity fund specialized in investing in SMEs and in financial sector institutions in developing countries across the globe.
Having studied European Business Administration in France and Germany, Ihno graduated from the European School of Business and holds the Diplôme d'Etudes Supérieures Européennes de Management from Ecole Supérieure de Commerce in Reims/France.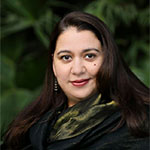 Momina Aijazuddin
Global Head of Microfinance and Financial Inclusion - IFC
Momina Aijazuddin is IFC's Global Head of Microfinance/ Financial Inclusion and works also as Principal Investment Officer in IFC's Financial Institution Group (FIG).
She covers IFC's microfinance investment and advisory activities globally, which exceeds cumulative investments of US$6 billion worldwide with over 300 MFIs, in addition to advisory services worth $63.7 million in 68 projects across 30 countries. This includes oversight of the work in Responsible Forum (which IFC manages for the GPFI/ G20), institutional transformation and capacity building – to better enable financial sector providers to provide diverse and reliable products and services to suit their clients' needs. She is leading IFC's efforts to scale up private sector commitments with strategic partners in the digital finance, microfinance and fintech space committed to achieving the World Bank Group's Universal Financial Access by 2020. She was also a core member of the drafting team for the G20 Digital Financial Inclusion Principles. She also manages the IFC Boulder strategic partnership and hosts the training for Boulder- IFC Strategic Leadership in Microfinance which has trained almost 200 leaders in the financial inclusion space.
Momina brings over two decades of investment transaction experience in financial services, microfinance and manufacturing sectors in over 60 countries across Africa, Asia, Eastern Europe, MENA and LAC regions. Her technical expertise transforming institutions to become regulated banks, strategic and digital transformation and engaging with policymakers and industry players. She has spent the last four years heavily engaged with IFC's financial inclusion efforts in China; including with leading banks and MFIs in digital transformation and fintech players. She was recognized as Global 100 top 100 women in FINTECH by Lattice80, a fintech hub.
Momina currently serves on the Supervisory Board of the Microfinance Initiative for Asia (MIFA), a US$175 million debt fund, launched by IFC and KFW and managed by Blue Orchard. Her experience prior to joining IFC includes work in the banking sector. Momina holds a Master's degree in Economics with Distinction from the London School of Economics. She is based in Washington DC with her husband and two children.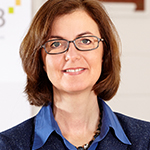 Andrea Hagmann
Member of the Executive Board of the OeEB
Andrea has been member of the MEF Board of Directors since 2009. She has a strong background in international business with more than 12 years of experience in development finance.
Andrea was intensively involved in the foundation of the Development Bank of Austria (OeEB) in 2007 and has served as a Member of the Executive Board of OeEB for 10 years.
Today she contributes her experience and knowledge to various supervisory and non-executive committees with the aim to support micro, small and medium-sized enterprises. She is on the Board of Directors of three microfinance funds and member of the Investment Committee in one fund. Since 2020 she serves on the board of the AccessBank of Azerbaijan.
Previously, she was engaged in the export promotion business in Austria. She worked in various positions at the Oesterreichische Kontrollbank, the Austrian export credit agency. Andrea graduated from the Vienna University of Economics and Business Administration in 1991.
Swapnil Neeraj

Principal Investment Officer & Microfinance Lead for Asia - IFC

Read more

Markus Schladt

Development Banker - KfW

Read more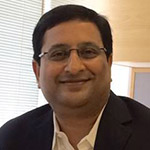 Swapnil Neeraj
Principal Investment Officer & Microfinance Lead for Asia
Swapnil Kant Neeraj has more than 25 years of experience as a development banker with investments in private equity and debt across Asia. He is presently based in Singapore as a Principal Investment Officer & Microfinance Lead for Asia with the International Finance Corporation (IFC, the private sector arm of the World Bank Group). Mr. Neeraj has led several landmark transactions with financial inclusion at the core and brings decades of experience in microfinance as well as microenterprise and SME finance. Relatedly, he has also led several Technical Assistance Projects on sectoral issues or for client institutions.
Mr. Neeraj is a British Council Scholar and holds an MBA (Finance; Indira Gandhi National University, India), a B.Sc. (Honours, in Physics & Chemistry; Patna University, India), and post-graduate diplomas from the Indian Institute of Management, Lucknow, India; University of Wales, United Kingdom; and Darden Business School, University of Virginia, USA. He is a Chartered Associate of the Indian Institute of Bankers (CAIIB).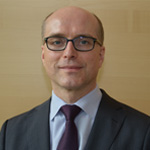 Markus Schladt
Development Banker - KfW
Markus is a professional with three decades of experience in the financial industry with a particular focus on structured finance and development finance. He joined KfW in 1992 after gaining his first credentials in Deutsche Bank´s international capital markets division. In numerous operational as well as senior management roles, he covered among others development projects in East Asia, KfW´s funding in the dollar block, its European interbank global loan lending and its SME acquisition finance activities in Germany. Before rejoining development finance in 2018, he served as Head of the Fund-of-Fund Team investing in German and European venture capital funds supporting startups in Germany and was an Advisory Council Member in various European venture capital funds. Since 2016 he has also been a Managing Director of tbg, a 100% owned affiliate of KfW investing in startups in Germany. In development finance, where he profits from policy-making experience by a two-year dispatch to the German Ministry of Economic Cooperation and Development at the beginning of his KfW career, he is now in charge of investments in African regional funds.
Graduate of Goethe-University Frankfurt with an International Relations Major after studies at Philipps-University Marburg, at Howard and Georgetown Universities, Washington, D.C., and at the Institut d`Études Politiques, Paris. Post-Graduate of SAIS Europe / Johns Hopkins University.
Investment Committee
Karlo de Waal

Chair of the Investment Committee

Read more

Suzannah Carr

Development Banker

Read more

Madhu Dutta-Sen

Development Banker

Read more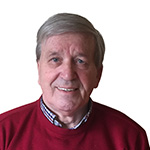 Karlo de Waal
Chair of the Investment Committee
Karlo de Waal has more than 30 years of experience in development finance. He started his career with the UN in Zambia and Mexico, and then joined the Netherlands Development Finance Company (FMO) in 1977. Until his retirement in 2006 he was active worldwide in financial assistance to private corporate businesses as well as financial institutions, serving a.o. as Regional Manager for Latin America & the Caribbean, and Regional Manager for Eastern Europe & Central Asia.
Since his retirement in 2006 he has been on the boards and investment committees of several financial institutions.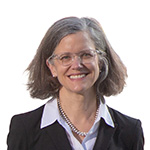 Suzannah Carr
Development Banker
Development banker with over 25 years of experience working with financial institutions and emerging markets. Broad-based expertise spanning investment structuring and portfolio management, credit policy, development impact measurement, corporate governance and information technology. Served in numerous senior-level operational and corporate roles over a 24 year tenure at International Finance Corporation, the private investment arm of the World Bank Group.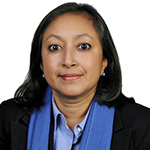 Madhu Dutta-Sen
Development Banker
Madhu Dutta-Sen spent 27 years at the International Finance Corporation (IFC), working in multiple regions, investing in and managing IFC's investment portfolio in emerging-market finance companies, both banks and non-bank financial institutions (NBFIs). In her last position, she was based in Istanbul, Turkey, as Senior Manager, Portfolio (Financial Institutions), covering Turkey, the Caucasus, Central Asia, and Central, Southern, and Eastern Europe.
Following her retirement from IFC in 2016, her independent work has covered a variety of assignments: She was a member of the Board of Directors of an Indian NBFI from 2017 to 2019; and a financial structuring consultant with the International Fund for Agricultural Development (IFAD) in Rome, Italy, in 2018. Presently, Ms. Dutta-Sen is a member of the Investment Committee of the European Fund for South-East Europe (EFSE) and also serves as Chief Credit Officer (Consultant) at IFC for financial institutions in the LAC region (Latin America and Caribbean).
Rainer Hartel

Development Banker

Read more

Michael Neumayr

Member of boards and investment committees of several financial institutions

Read more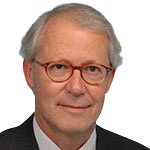 Michael Neumayr
Member of boards and investment committees of several financial institutions
Michael Neumayr started his career in international commercial banking with major Austrian banks in 1982. From 2002 until 2008 he was Executive Director and Member of the Board of Directors at the European Bank for Reconstruction and Development (EBRD) in London, representing Austria and five other shareholder countries. Since 2008, he is an independent business advisor and member of supervisory boards and investment committees of several financial institutions (including the Microfinance sector).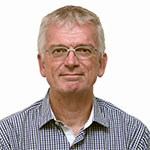 Rainer Hartel
Development Banker
Rainer is a professional with more than three decades experience in financial sector development especially structuring and executing transactions with financial institutions as well as policy dialogue with regulators. He holds an MSc in economics and completed postgraduate studies at the German Development Institute.
He joined Kreditanstalt fur Wiederaufbau (KfW) in 1987 working with clients in Asia and the Middle East. From 1996 to 1998 he worked as a rural finance specialist at the Asian Development Bank (ADB) in Manila focusing on China. In 1999 he moved to the World Bank Beijing Office focusing on improving credit quality with banks. In late 2001 he returned to ADB working as Finance Sector Specialist in the South Asia region. From 2008-2011 he worked for KfW's Financial Sector Competency Center and led the structuring of funds, and provided hands on advisory to staff in the Africa, Middle East and South Caucasus regions. In 2011 he returned to ADB, Private Sector Department, carrying out financial intermediation transactions in South and Central Asia and the South Caucasus.
Across his career Rainer gained in depth experience in financial sector development with a special emphasis on micro and small business finance. He retired from ADB as Lead Investment Specialist in early 2020 and currently serves as member in the Investment Committee of the Microfinance Enhancement Fund (MEF).